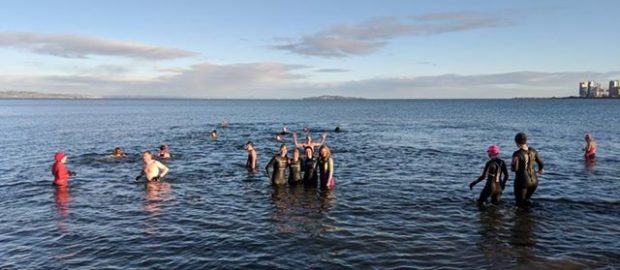 Around 40 hardy swimmers took to the sea at Wardie Bay for the inaugural 'Loony Dook' on New Year's Day.
The event was organised by, Anna Deacon, who is doing a study of Scottish Wild Swimmers and regularly swims in the sea at Wardie.
As well as the people in the water a large group of friends and family watched on from the beach.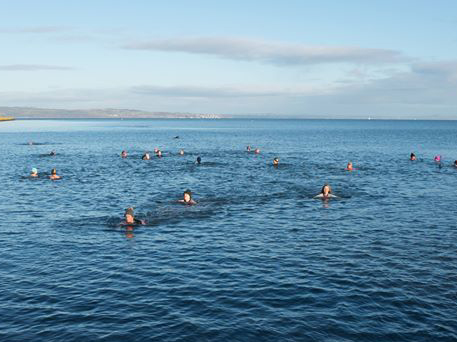 Next year they hope to do it again and maybe even in fancy dress and raise money for charity.
Anna said "There is a group of us who meet at Wardie Bay every Sunday afternoon to swim, sometimes other times in the week also.
"We are an offshoot of the large group at Portobello called The Wild Ones who swim every Sunday morning.
"I decided to create an event on Facebook within our swim group as several people had expressed an interest in doing a Loony Dook more locally.
"My sister and I swam last New Year's Day and were the only people on the beach so we thought it would have been more fun with more people too.
"There were 38 of us swimming with many more supporters, we had a bonfire and it was a really special community feeling.
"We will definitely do it again next year and will probably make it an annual thing.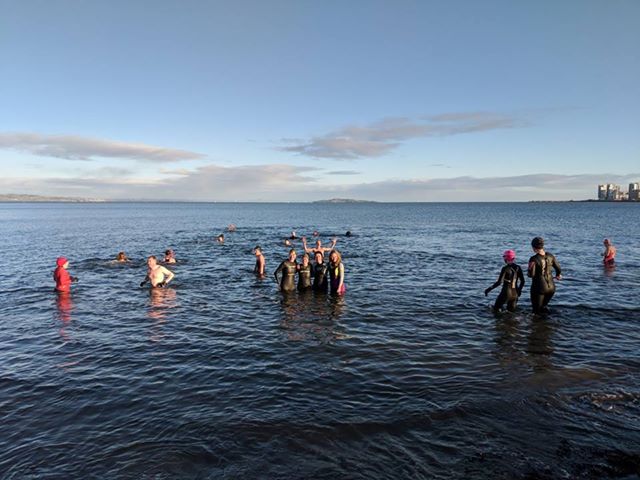 "Maybe next year we will do it in fancy dress and collect money for a local charity, perhaps get everyone picking up litter.
"It was a beautiful morning, and everyone loved the swim with many more wanting to swim with us more regularly.
"I swam every day from 1-24th December to raise money for Mind UK and also organised a massive swim on December 24th at Portobello to raise money for Joshua Nolan Foundation as well and we had around 46 people swimming that day.
"I am also a full-time photographer and have been photographing and interviewing swimmers for the last few months and have an Instagram and Facebook account called @wildswimmingphotography with many photos taken at Wardie.
"I'm fascinated in the history of the beach and how this area was once a hugely popular swimming spot in the Victorian era."
If you'd like to find out more about this or to visit Anna's Facebook page by clicking here.