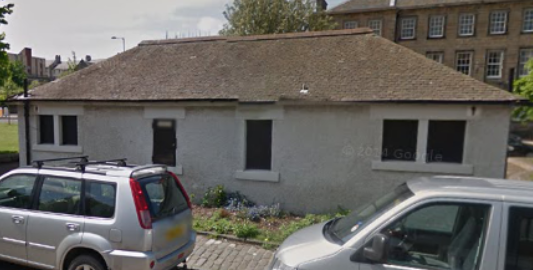 The Public toilets at Granton Square will close at the end of this months as part of the Council's cost-cutting exercise. 
In 2011, the Council agreed, as part of the Budget process, to reduce the budget of the Public Conveniences service by £300,000, a saving that was delayed until the 2015/2016 financial year. There was an additional budget proposal to reduce the service budget by a further £300,000, which would have resulted in the closure of all public toilets out with the city centre.
The Council subsequently decided on 12 February 2015, to reject the proposal of the additional £300,000 budget saving. The original saving of £300,000 is still required in order to contribute towards the Council's budget target for the 2015/2016 financial year, which means that some public toilets will have to be closed.
An initial list of toilets proposed for closure was selected based on the number of people using the facilities, the conditions of the buildings, alternative facilities available in the local area and the potential for a Community Toilet Scheme.
Prior to final closure of these facilities, consultation has been undertaken with the wider community to establish views on the proposed closures; and identify any steps that could be taken to lessen the effects of losing these facilities. The results of this survey are available to view here on the Council's Consultation Hub.
A Council spokesperson said "The decision to close these toilets has been a difficult one and it is                                              appreciated that there will be some impact following these closures. To help mitigate this, there have been over 60 additional toilet facilities identified in Council buildings around the city that are available for the public to use.
If you would like to make an enquiry about public toilet closures, please call 0131 529 3030 or public.toilets@edinburgh.gov.uk.