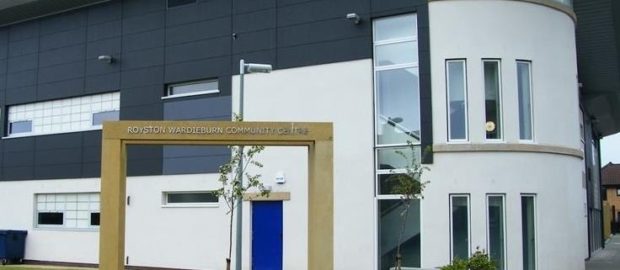 Granton and District Community Council are hosting a planning event later this month, and everyone is invited. 
Planning has been a key issue for Granton residents over recent years.
GDCC is hosting this talk to raise awareness and increase engagement of local residents in the planning system. Please join and know your rights in the Planning System.
Involving Communities in the Planning System
Speaker: Clare Symonds, Founder and Chair, Planning Democracy
Monday, 27 November 2017 , Time: 7.00pm
Venue: Royston Wardieburn Community Centre, 11 Pilton Drive North, Edinburgh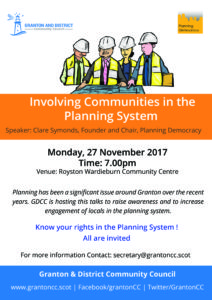 Please find this event on: www.facebook.com/events/1878312945516737/
All are invited to this talk. Would you please spread the word to community activists/ campaigners who might be interested in this.  For more information, please do not hesitate to contact me.