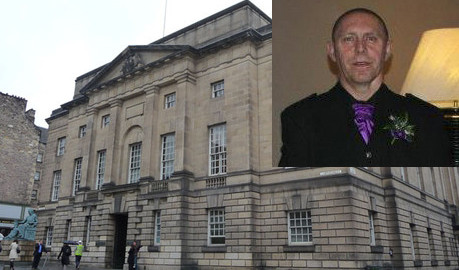 A LOCAL man who subjected two vulnerable women to a campaign of sexual abuse has been branded a "predatory beast".
Kenny Ramsay, who lived in Pilton, faces a lengthy prison term after being convicted of targeting the victims at locations across Edinburgh between 2005 and 2013.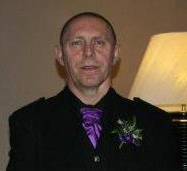 It took the jury at the High Court in Edinburgh one day to find Ramsay – who worked at a sheltered housing complex – guilty of repeatedly sexually abusing a 14-year-old girl and sexually assaulting and raping a 62-year-old woman.
Ramsay, 61, was condemned in the trial for "exploiting" the two women, both of whom suffer from learning difficulties.
Today, a friend of the younger victim's family described Ramsay, a father-of-three, as "sick, twisted and depraved".
He said: "He's a predatory beast – he knew what he was doing and he knew the victims he was picking. It's sad that they have got to take the consequences of his twisted, warped mind.
"I don't believe for a minute that he's only done this to two people. He is a predator and a bully. He played on their vulnerabilties and he never had the guts to take to the witness box. It's absolutely disgusting."
Relatives of the young girl, who has complex needs and cannot live independently, believe the case could prompt more victims to come forward.
The trial heard that Ramsay – who took pensioners on bus trips as part of his work duties – threatened the girl and ignored her frightened pleas.
The 62-year-old woman, who cannot be named for legal reasons, was targeted between July 2005 and July 2009.
She told prosecution lawyer Alison Di Rollo: "He said 'don't tell your mum because I will be put in prison'."
In an unusual move in Scots law, the elderly woman gave her evidence outwith the courtroom, before it was played back to the jury.
The court heard the first time the woman met Ramsay was when he came to her home in Edinburgh to fix her TV, but he returned on a number of occasions to sexually abuse and rape her.
"He used to come to the door every day," she said. "Some days I wouldn't answer because I wasn't wanting it to happen every day."
In her closing speech to the jury, Ms Di Rollo said Ramsay thought he was "untouchable" and was confident of his victims' silence.
"He targeted and exploited two vulnerable women with learning difficulties for his own base desires and sexual gratification," she added.
Ramsay didn't give evidence during proceedings but his lawyer Brian Gilfedder told the jury that his client was innocent.
Following the verdict, Lord Armstrong remanded Ramsay in custody and placed him on the sex offenders register.
He told Ramsay: "You have been found guilty to what were grave and repellent crimes."
Ramsay will be sentenced at the High Court in Glasgow on March 17.