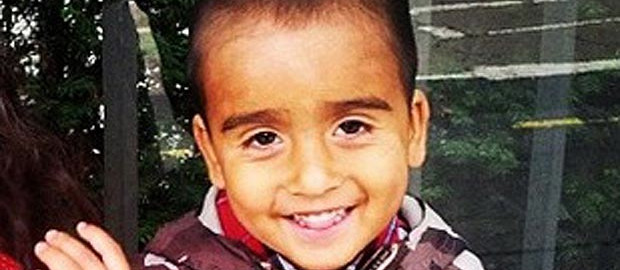 A memorial service will take place this weekend to mark the anniversary of the death of local tot Mikaeel Kular.
The event organised by local people will take place at Muirhouse Park at 6.00pm this Saturday.
Speaking on the anniversary of Mikaeel's death his grandfather, Krishna, said, "During his brief visit on Earth Mikaeel's big mischievous smile and alluring eyes could melt the hearts of those around him.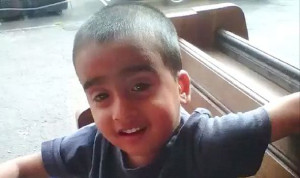 "Mikaeel's life would seem too short to many, but those who were touched by him understood that the quality of existence far exceeded the quantity of time.
"Grief is the inexorable consequence of love,stabbing pain of immediate grief has subsided and is replaced by treasured memories of Mikaeel's short life.
"He enjoyed listening to music with his brother and sisters and was a very articulate young boy.
"He also had exceptionally very good vocabulary for a little boy of his age.
"He was loved by all his brother and sisters, cousin,aunt and grandparents , he is very much missed by all of us.
"But the wonderful memories he has created in such a short time will remain in our hearts forever.
"LOSS LIKE LOVE, NEVER FADES AWAY INTO NOTHINGNESS."
Speaking about the events of the past year and the  support his family received Krisha added "Last year has been a very difficult one-'ANNUS HORRIBILIS'  for all of us.
"The help and messages of comfort in our time of need was greatly appreciated then as it is now.
"We thank everyone for giving so freely their time in our time of need.
"I want to express on behalf of our family my most heartfelt gratitude to the entire North Edinburgh Community for organising the Memorial service to Mikaeel.
"Their tireless efforts and unconditional love have made a meaningful contribution to Mikaeel's short life.
"The anniversary of Mikaeel's death is a difficult time but we hope to honour the memory of Mikaeel and begin a new meaningful tradition of love in the family.
"A memorial candle will be lit and moment of silence and prayer as tribute to Mikaeel."
On Saturday people are invited to join others at Linear Park on Muirhouse Park where a shrine of teddies and cards lay last year.
The event will start at 6pm and there will be a one minute silence at 6.15pm.
People attending are urged to dress for the weather and to remove candles after the event.