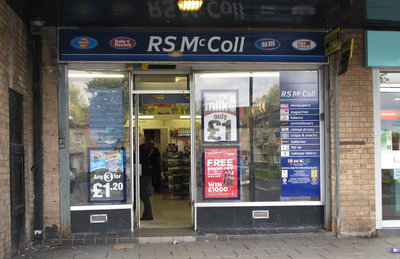 A local shop has been stopped from selling Lottery tickets after allegations were made against a staff member.
A probe was launched following a complaint by a winner to operator Camelot that she was swindled at the RS McColl shop in Pennywell.
Camelot acted quickly after the claims surfaced last month and has stopped the newsagent selling Lottery tickets and scratchcards.
Engineers arrived at the shop to remove its terminal last week.
One worker confirmed last night: "We are not selling Lotto tickets anymore.
"There has been an issue and I have been brought through from Glasgow to run the shop."
Camelot said: "We are committed to investigating allegations made against any retailer selling National Lottery tickets, although such allegations are very rare.
"As part of this commitment, we can confirm that we have suspended a National Lottery retailer in Edinburgh, pending an internal investigation."
A spokesman for RS McColl said: "As the matter is under investigation, it would not be appropriate to comment further."