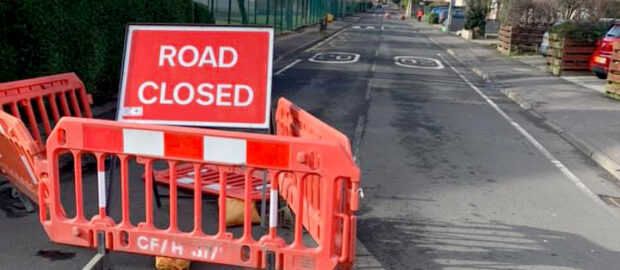 A new Space's for People scheme has been installed and now Wester Drylaw Avenue has been closed off to all traffic.
Last week contractors set up the closure barriers, much to the annoyance of local residents who fear that other streets will now become "rat runs."
This is one of the latest schemes to be implemented as part of the Council's response to the pandemic and to give people space to exercise.
People who live on the street are still granted access but there is no timescale for how long the closure will remain in place. 
Earlier this week one resident contacted North Edinburgh Community News to express their anger.
The woman, who didn't want to be identified, said: "There has been very little consultation with people who live here and how this will affect us.
"By closing this street will simply result in more traffic on other roads around the area and there is a high risk that the Drive and Place will become rat runs.
"The signage they have out up is useless and in the high winds this week it was blown down.
"People are just moving the signage and driving in which makes it more dangerous."
The council carried out a brief consultation on the plans and local councillor, Hal Osler, objected to the plan and raised various questions about the safety of the scheme. 
Councillor Osler, said: "The community raised some very valid concerns when this SfP measure was first considered with many worried that it would actually create more issues than it allegedly resolved, it looks like as per usual the community was right."