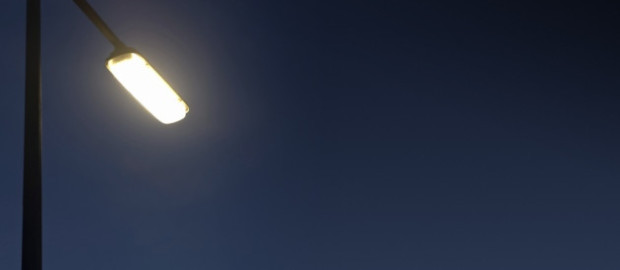 Following our story earlier this month we are delighted that the Council have agreed to take action and improve the street lights in the area.
We were inundated with emails and messages on social media about the poor lighting the new LED lights offer.
By the number of comments on the story it was clearly an issue that was affecting thousands of people all across the city.
speaking today councillor Lesley Hinds, Transport and Environment Convener, said: "We've been closely monitoring lighting levels in streets where we've had a number of complaints about the new LED lights not being bright enough.
"I held a meeting with the Vice Convener and officers to decide on a course of action and I'm pleased to confirm that after monitoring the situation and taking complaints into account, we'll be upping the brightness in streets where this appears most needed.
"This adjustment work will start in April once all the new lighting in this first phase of the rollout has been installed.
"While they are also recommended by police as being safer and better than the old kind of street lights, clearly the brightness has to be set at a level which reassures residents that they can feel safe at night in their street.
"In response to the feedback from the first phase, the rest of the lights due to be installed in various parts of Edinburgh before the end of March will be set at this same increased brightness level.
"Residents will also receive letters advising them about the new lighting and the reasons behind its installation.
"I'm aware that there was inadequate communication with residents whose streets were first to get the new street lights and I apologise for this on behalf of the Council."
We have asked the Council top send us through a list of dates when work will be carried out and we will publish this when we have it.