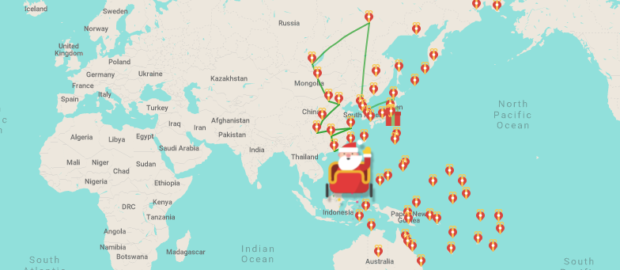 Wondering when Santa will be arriving in our area?
Thanks to a handy website created by Google you can now track his precise movements in real-time as he makes his deliveries across the globe.
The app is the ideal way to keep tabs on Santa's trip.
It shows a cartoon version of Mr Claus and marks the places he has already been.
At the bottom of the screen, the app tells you where Santa currently is in addition to how many gifts he has already dropped off.
You can use Google Santa Tracker on your desktop here.