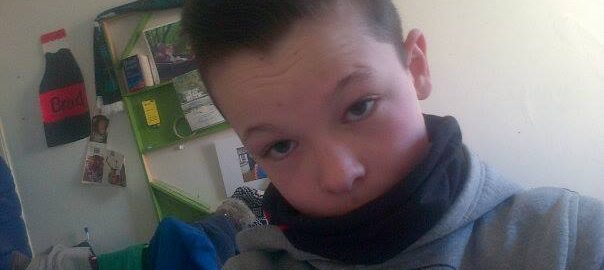 Tributes are being paid after a local teenager died following a collision with a car on Friday afternoon.
Brad Williamson, 14, passed away in hospital shortly before 12pm yesterday with his family at his bedside.
The popular teenager had been riding a motorbike on Friday when it was involved in a collision with a car on Silverknowes Road.
Brad was rushed to hospital and yesterday his brother posted a moving picture holding his brothers hand as he passed away.
Since news of his death hundreds of tributes have been posted on his Facebook page.
Steven Botley posted "R.I.P. Brad Williamson can't believe your gone mate you were the funniest lad ever it's no going to be the same withought u here fly high my friend xx"
Angela Selkirk commented "Miss you, it's weird knowing your gone and knowing your not coming back, fly high up there, love you bro💞💞👼🏼😭"
Another 14-year-old who was involved in the same accident is still recovering in hospital with a serious leg injury.
The accident happened at around 4.30pm on Silverknowes Road at the junction with Silverknowes Court.
One local who knew Brad said "Brad was a great wee guy who had the ability to make everyone laugh.
"He was one of life's nice genuine boys who wouldn't hurt anyone or cause anyone any trouble.
"I have known him for years and my thoughts are with his family at this difficult time."
Floral tributes have also been laid at the site of the crash.
Police are continuing with their investigation into his death and yesterday Sergeant Brian Smith of Edinburgh's Road Policing Unit said: "This collision has resulted in death of a teenage boy and our condolences are with his family at this sad time.
"Our enquiries continue in order to establish the full circumstance surrounding this, and anyone who may have witnessed the collision is urged to get in touch.
"We're particularly eager to trace the driver of a white Mercedes limousine-style car which was travelling north on Silverknowes Road at the time, as we believe they may be able to assist with our investigation."
Anyone with information is asked to contact Police Scotland on 101 or contact Crimestoppers anonymously on 0800 555 111.