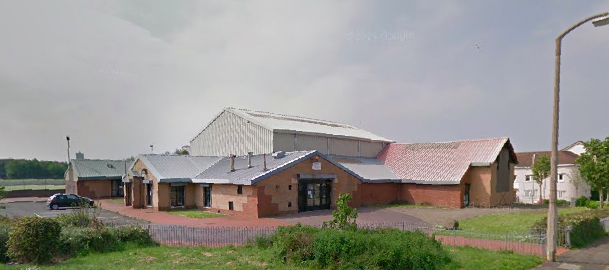 Last night West Pilton and West Granton held their monthly meeting. We were delighted to attend to provide a report.
Eleven residents turned out on what was probably the coldest night of the year so far.
One of the local Police officers gave an update on the recent fire at St Paul's Church. The investigation is still ongoing and Police are still on scene protecting it.
A resident highlighted concerns about how vacant buildings where secured, Police advised CEC secured their properties the best with iron doors etc. Police can't intervene and tell owner how to secure properties but they can provide advice.
Resident asked what the police could tell them about Pennywell Road and the Lothian Buses saga, he was aware of anti-social behavior but not aware of any thefts or attempt thefts. Officer also mentioned that Lothian buses have fantastic CCTV and sound recording equipment on board their buses.
New CCTV camera in Ferry Road Drive – Seems to be effective however it is early days yet  there had also bee a reduced number of calls in the west Pilton area re anti social behavior
One resident felt that Police didn't have the same powers as years gone by – Officer reassure the board and also discussed Flexi Teams and Divisional violence reduction teams who are able to assist when required.
A resident asked why no information is ever posted on the notice board on West Pilton Drive – Seem confusion over who had the key – This has been resolved and the board will ensure info is placed there.
A resident highlighted that she often has issues parking at Pennywell Shopping centre, despite having a blue badge. She says that drivers seem to park there regardless if they have a badge or not. Board will highlight this to the council as they aren't sure if re-painting the lines may help.
Barbara gave a great overview of a viist to Police Force Communication Centre with Councillor Redpath and Robert Pearson chairman of TRIM – Explaining all about the demand on the control centre, how calls are processed etc –
999 Should be used for emergency situations. To report an accident (where there is injury or road blocks) – an ongoing crime (an armed robbery) or for crimes where the perpetrator may still be on the premises (housebreaking for instance).
101 Call this number for everything else. If a crime has been committed but the perpetrator has gone – phone 101. If you want to give information – phone 101.
Please do not telephone for advice on who is – how to- where is – what is – when is. These calls occupy time and resources that could be used to answer our calls for help with an accident, an emergency or stopping anti-social behaviour.
Christine MaKay from Total Craigroyston gave a great overview of Total Craigroyston and answered many questions from the residents present
Next meeting 
January 7th
 January @
7pm