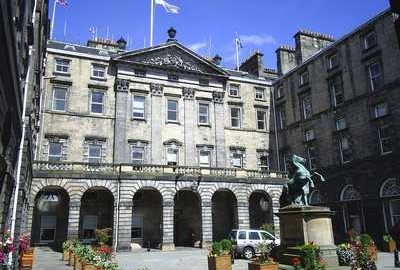 NAWRA (National Association of Welfare Rights Advisers) is coming to Edinburgh and they arein the process of making the final arrangements for their quarterly meeting on 8th September 2017 and this doubles as the annual Scottish conference.
The conference this year is being held at Edinburgh City Chambers and whilst their membership covers many welfare rights services welfare rights worker, Craig Samuel, is reaching out to all community groups to invite them to get in touch as more and more of them are being asked to deal with queries on income and many occasions state benefits.
Craig Samuel, NAWRA Scotland representative, said: "I am ever so proud to have been asked to represent NAWRA in Scotland and part of my role is to attend stakeholder's meetings for the roll out of PIP (Personal Independence Payment).
"I also represent NAWRA at our stakeholders meeting with SCoWR (Scottish Campaign on Welfare Reform) whereby we continue to feedback in relation to Social Security.
"Whilst I am proud to have been asked to represent NAWRA in Scotland, and I am extremely proud, but what really drives me and my organisation is the help we can provide our communities in fighting inequalities and these communities don't forget also includes our friends, neighbours and families."
In case you are reading this and are unfamiliar with our work at NAWRA their aims and objectives include challenging, influencing and to improve welfare rights policy and legislation and we are involved with various government stakeholder groups.
They recognise and challenge discriminatory legislation and we promote welfare rights issues and encourage effective partnership working.
If you are interested in attending this event or would like any further information please email Craig Samuel at craig@nawra.org.uk or visit their website www.nawra.org.uk