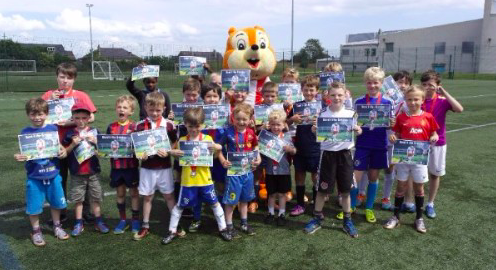 Spartans football programmes are in their final week, but they have the perfect answer for those wishing to continue their football over the Summer – their Bend it like Beesley football holiday camps.
They offer a mixture of morning-only and full-day camps to try and cater for everyone's school holiday plans and childcare arrangements.
Running w/c July 4th right through to w/c August 8th, boys and girls have the chance to improve their dribbling, passing, control and shooting and most importantly, have all sorts of fun.
For more information or to enroll, please contact jackbeesley@spartanscfa.com, check out www.scfacoaching.com/bend-it-like-beesley-2/ or download our application form here.