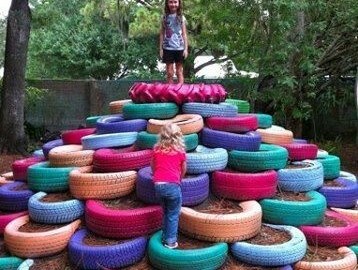 Centipede is conducting a fact finding event and trip to local playground at Cramond Primary school where there is a large scale construction of tyres to climb, sit, play on.
Martin Stevens, architect who designed and built the structure will come to tell us how he did it, and share any tips for construction. We can discuss at the meeting whether this seems a good way forward for addressing the large mounds of subsoil left by the construction process at Muirhouse Avenue, which Centipede is involved in developing this Spring/Summer.
There will also be a FREE trip to Cramond Primary school to see the structures, and a guided tour by Martin.
Wednesday 2nd March 2016 12 until 3pm