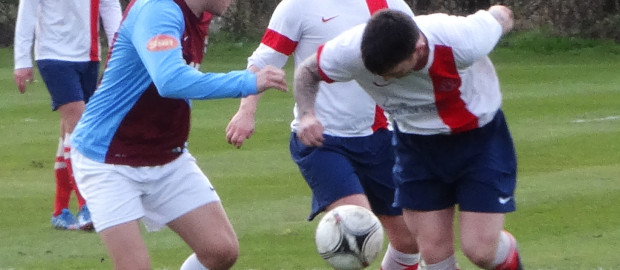 Civil Service Strollers coach Colin Tomassi will lead the Muirhouse club into Saturdays South Region Cup final.
Civil managed a top six finish this season in the East of Scotland Premier League but know they are up against it when they face Lowland League club BSC Glasgow in Saturdays match.
Civil have nothing to fear after the dispatched favourites Whitehill Welfare in the semi-final.
Tomassi will be in charge as manager Ross McNeil is currently out the country and returns on Saturday afternoon.
Tomassi said "What a great way to end the season with a cup final. After escaping relegation by the skin of our teeth last season the club has taken great strides forward both on and off the park.
"On the pitch our young squad has been through a big learning curve where we have played some great football at times but maybe just not enough consistency to sustain our challenge in the league.
"Although a big improvement from last season a mid-table finish has been a bit disappointing.
"Off the park a huge effort by the club officials has meant that all the building blocks are in place to obtain the SFA licence and this will hopefully be granted before the start of next season.
"It's a huge frustration that big Keiran McGachie is suspended following a yellow card in the semi-final for diving, where I wasn't the only one who thought it was a clear penalty.
"I know the big guy is gutted to be suspended.
"It makes our task all the more difficult, as playing one of the best teams in the Lowland League will be a massive challenge for us.
"We will need to be at our best all over the park and the senior players will be crucial in keeping the younger guys focused.
"Importantly I hope all the players give a performance that they can be proud off."
The cup final will be played at Ferguson Park in Rosewell on Saturday with a 3.00pm kick-off.
Follow us on twitter @NorthEdinbNews for live updates during the match.