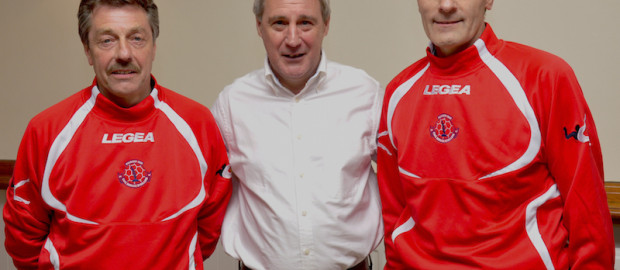 Civil Service Strollers FC are delighted to announce that Alex Cunningham has been appointed to the position of team manager.
Alex has a vast experience at senior level football and brings a range of skills to the job.
Alex's CV speaks for itself with over 30 years involvement in football and recently managed a Spartans side and last season guided them to two-cup finals and a mid table finish.
As part of the new management team setup Ricky Clapperton will take up the position of team coach he will be assisted by Nazmi Okan and Chris Todd comes in as goalkeeping coach.
Alex said "This is a great opportunity for me, it's a great football club and I'm really looking forward to the challenge.
"The club has proved it has aspirations to play at a higher level and my job will be to guide the club to the next level.
"I am delighted that Ricky and Chris have also agreed to join me in my new venture here – they are great lads and we work well together.
"My first job will be to meet the squad and speak to them about next season and take it from there.
"I am very happy to be taking up this job and I look forward to working with Russell and the rest of the committee.
"It will be a challenge but it's a challenge that I'm really up for and really excited about."
Civil Service Strollers President Russell Pryde said "This is a great appointment for our club.
"Alex is exactly the sort of manager we were looking for and we are excited about the future for our club.
"He is well known in football circles and I am sure him and his team will develop our club in a very positive manner.
"We have spoken at length about our plans for the future and Alex is positive he can help us develop the club and we look forward to working with him."
To find out more about Civil Service Strollers like their Facebook page by clicking here.