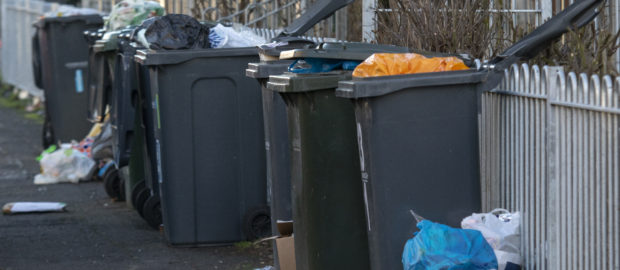 Council officials have issued an apology following our article yesterday highlighting the issues with overflowing bins and waste lying in various streets across our area.  
They are also urging locals to keep their bins on the kerbside and report issues to them.
A Council spokesperson said: "There are currently delays to kerbside bin collections in these areas and we apologise for the disruption.
"The increase in rubbish thrown away over Christmas and New Year has also resulted in communal bins filling up more quickly but our crews are working hard to bring collections up to date.
"We would encourage residents to leave their wheelie bins out until they are picked up and to report full or overflowing communal bins on the Council website.
"Anyone who needs to dispose of a bulky item should arrange a special uplift or bring it to a Household Waste and Recycling Centre."
It seems that overflowing bins and issues with waste being collected is not exclusive to our area with many areas reporting issues across the city.