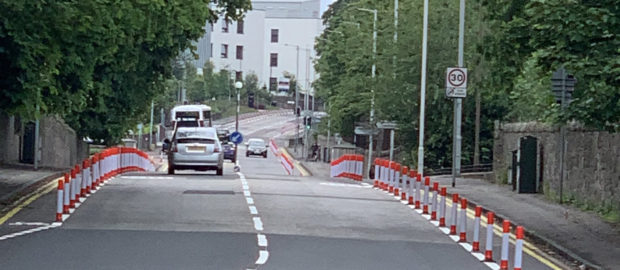 Completed changes to Edinburgh roads implemented under the "Spaces for People programme" should remain in place for at least another two months, Edinburgh City Council officials have recommended.
The Spaces for People programme comprises a series of measures implemented by the council to increase pedestrian and cycling provisions in the city.
In light of the coronavirus crisis and in order to facilitate social distancing, the Scottish government awarded the council £5 million to fund the programme and introduce measures including cycle segregation lanes, widened footpaths and parking bans on various high streets.
Through the use of emergency traffic legislation, the council plan to make significant changes to more than 40 roads across the city.
Usual consultation processes have been abandoned and instead "key stakeholders" are given five days to submit feedback on any plans.
Changes made under the Spaces for People programme have been highly controversial, particularly among local business owners who fear parking bans will be detrimental to footfall and revenue.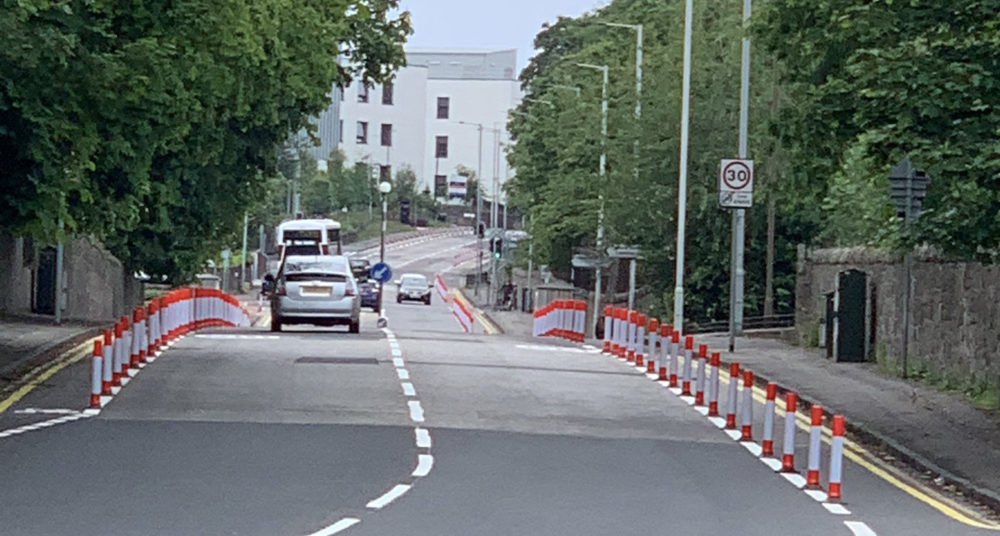 Meanwhile, keen cyclists and environmentalists have lauded the programme, with many hoping that the changes will eventually be made permanent.
At a meeting on Thursday this week members of the council's Policy and Sustainability Committee will vote on whether to maintain the segregated cycle path on Crewe Road South until November this year, at which point a further review will take place.
With the support of at least SNP-Labour administration councillors, and most likely Green Party councillors too, approval to continue these schemes will probably be given.
As further changes to roads are completed they will also be reviewed on a two-monthly basis.
Conservative transport spokesperson, Cllr Susan Webber, said: "I continue to struggle to understand how the SNP-Labour administration can support the continuation of these schemes.
"The public are outraged, and rightly so, at their constructive comments made during the so-called consultation being ignored. There can be no doubt now that the SNP-Labour administration are using the emergency Covid-19 legislation to drive through their pro-cycling agenda.
"The schemes do little to address the challenges ahead of us now and appear to be designed by cyclists for the benefit of only cyclists."
Transport and Environment Vice Convenor, Cllr Karen Doran, said: "As was agreed by councillors in May when the Spaces for People programme was first introduced, we are keeping all (Spaces for People measures) under review to ensure they continue to support safe travel by foot, bike and wheelchair during the ongoing COVID crisis."