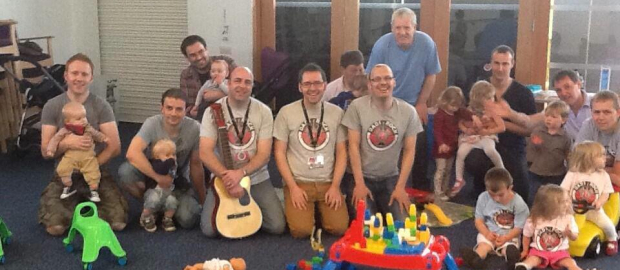 This wee we will be joined on Edinburgh Matters by Thomas from Dads Rock. 
Thomas will join the Edinburgh Matters team from 7.30pm to talk about Dads Rock and what they do, you can send us your questions to ask Thomas.
Presenter Ed Brown said "We are really looking forward to having Dads Rock in the studio and getting to know all about them and the work they do.
"As it's Dads Rock please do send us requests for all your favourite Rock tunes and we will do our best to play them."
As well as Dads Rock Ed will be joined by Mark Brown our sports reporter to chat about all the local news and sport, including Spartans sensational win at the weekend.
If you have a question for us, Dads Rock or a music request just leave it on our Facebook page and we will try our best to get it played or asked for you.
If you would like to get involved in North Edinburgh Community News or Edinburgh Matters click here.