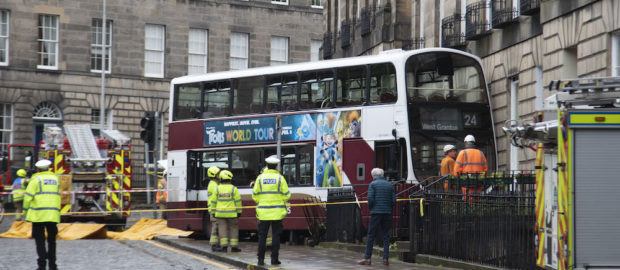 A double-decker bus collided with a building in Stockbridge earlier today resulting in the road being closed. 
The crash happened on South East Circus Place at around 7am.
Emergency services attended and it's understood that n one was injured in the incident.
The road remains closed as work is carried out to recover the bus.
A spokesperson for Police Scotland said: "Police were called to South East Circus Place in the Stockbridge area of Edinburgh around 6.55am on Monday, 27 July, following a crash involving a double-decker bus.
"The road is currently closed at the Howe Street junction.
"Officers remain on scene."
Pictures: Alan Simpson