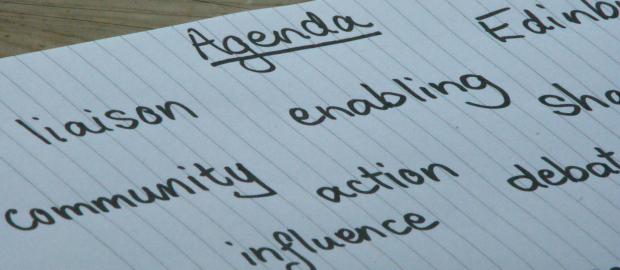 The Drylaw and Telford Community Council met last night in Drylaw Neighbourhood Centre. 
Amongst the wide and varied discussions local Police gave an update on the work they are undertaking in the area.
A police office reported that extra officers had been in the area lately and have been concentrating on dealing with large groups of youths engaging in Anti Social Behaviour.
Locals were also advised that there has a been a share increase in the number of sheds being broken into in the area.
People expressed their concerns about the number of vehicles parking on the pavement on Telford Road. This has been an issue for some time and the Police and Council have already been made aware and are looking at solutions.
Easter Drylaw Residents Association (EDRA)  rep, Eileen Brash, told the meeting that EDRA had their AGM earlier this month and the numbers were smaller than previous years. She advised that they are looking at ways to engage with more people.
Councillor Bagshaw told the meeting that the Action groups from the Neighbourhood partnership are currently being redesigned and more information will be available in due course.
The Councils 'Task Force' are going to be cleaning up the area behind the shop in Telford and doing some work to make it look better and try to deter fly tipping.
Drylaw and Telford Community Council will meet again at the end of January.
For more information about the roles of Community Councils check out this information website by clicking here.