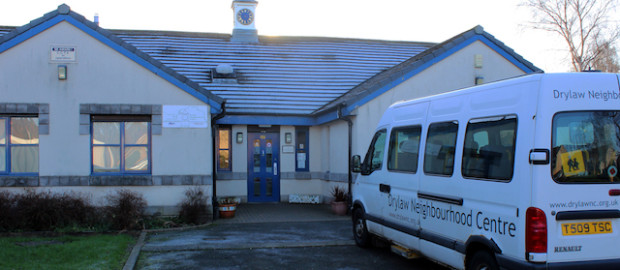 Drylaw Neigbourhood Centre held an early 21st birthday celebration tonight.
The local project has been serving the north Edinburgh community since 1995.
At the event tonight centre members, staff and other guests were invited to attend a celebration.
A variety of photographs spanning the 21 years were on display as well as movies and a fun photo booth.
Local councillor Gavin Barrie congratulated the centre on its work in a short speech, he said "When I first became a councillor I didn't really know anything about the centre.
"Since that time I have seen how the centre is a place for a variety of local groups.
"It's good to see a good turnout for the celebration and here's hoping the centre is going strong in another 21 years."
The centre was officialy opened on the 5th November 1995 after a small group of local people campaigned for a Neighbourhood Centre to be built within the local area.
When the centre first opened it also had a separate Transport Project that operated in partnership with the Neighbourhood Centre.
Since 1995 they have continued to offer a varied programme for Children, Young People, Adults, Older People and Families.
Between 2011 and 2016 the centre worked with partners and the local elected councillors to secure funding for the Drylaw Skatepark at Easter Drylaw Park.
This initiative was pioneered by 4 local young teenagers and their dream has become a reality which is now benefiting children and young people from across the city.
To find out more about the centre visit their website at www.drylawnc.org.uk