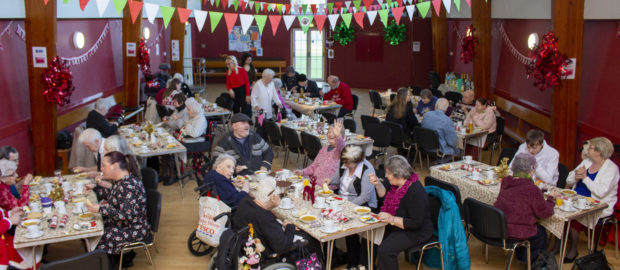 Around 40 locals have enjoyed Christmas dinner and entertainment at the Drylaw Rainbow Club today.
The community project for older people threw open its doors at Drylaw Church for anyone wanting to join them today.
People from across the neighbourhood attended today and volunteers included the Rainbow Club staff team, councillor Iain Whyte and some local police officers were also on hand to serve food and put a smile on peoples faces.
Manager, Jackie Brown, said "It's been a great day and I must thank all the volunteers who have given up their time to make it happen.
"It was straightforward enough to arrange as people are happy to give up their time for others at Christmas."
Well done to everyone who organised and volunteered on the day.
All Pics: © North Edinburgh Community News