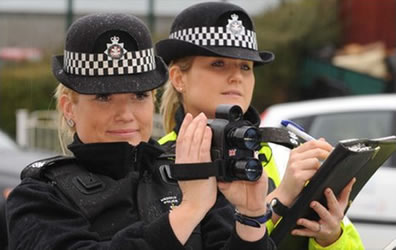 Road safety campaigners have hit out after it was revealed a boy racer was caught doing 110mph on Telford Road, writes Malcolm Guthrie.
The driver was caught earlier this year doing nearly four times the speed limit on the busy road.
The Freedom of Information figures revealed to the Evening News also show the Capital's busiest speed camera handed out 1351 fines from the beginning of November 2014 to the same period this year.
Chief Inspector Stephen Innes, from the Road Policing Unit, insisted improving road safety and tackling speeding was "one of the local priorities for residents in Edinburgh".
He said: "As part of our commitment to meeting this priority, Road Policing Officers continually monitor all arterial routes within the city to identify anyone responsible for inconsiderate or illegal driving behaviours and offer corrective advice or where appropriate, report to the Procurator Fiscal.
"Speeding risks not only your own life, but puts the life of others in danger. I would urge all motorists to ensure they drive within the speed limit and to suitably adjust their speed when travelling in built-up areas or during adverse driving conditions."
A spokesperson from road safety charity Brake, said: "Speed limits exist for a reason and speeding remains one of the biggest killers on our roads, causing appalling suffering to bereaved and seriously injured victims.
"It's shocking so many speeding fines have been issued in Edinburgh, and to hear of one driver reaching 110mph on Telford Road, where people live and work.
"Breaking speed limits by even a little poses a risk to other road users, because you're less able to react and brake in an emergency."