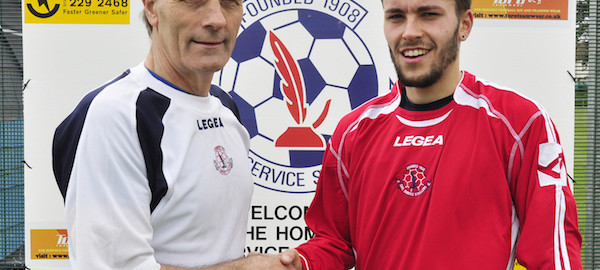 Civil Service Strollers gaffer Alex Cunningham says he's delighted with his sides season so far.
Cunningham, who took over in June, has led the East of Scotland League side to success this season, has already claimed two Lowland League scalps and has his eyes on leading Strollers to the Lowland League now that they've got their SFA licence.
They ended 2015 with a tremendous 4-1 win over Gary O'Connor's Selkirk side and an earlier one over Whitehill Welfare, both in cup ties.
Cunningham said: "The club has its SFA Licence. The committee has worked extremely hard to get us into this position. The ground and surface are fantastic.
"Our ambition is to play in the Lowland League and continue to drive the club forward. We certainly have ambition and feel that we would offer something to the Lowland League in the team we have and way we play.
"Having spent many years at Spartans FC where everything is in place I was unsure as to what to expect coming here.
"I have to say it has been the best move that I have ever made in football. The people associated with the club are fantastic and do everything they can for the players and backroom team.
"It is like a breath of fresh air, now we collectively need to look to take the club forward."
Strollers have won nine of their last ten games with two 4-1 cup wins over Selkirk and one over Welfare and Cunningham believes they still have a chance of challenging for the title.
He said: "It would mean winning all of our games in hand but knowing these players anything is possible."
Civil start the new year off with a derby when they welcome Cunningham's old side Spartans to Christie Gillies Park this Saturday.