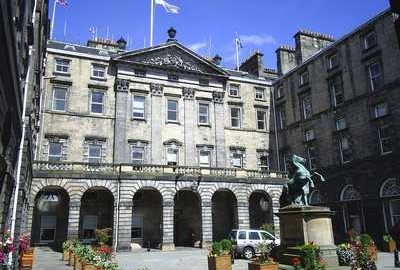 Parents have been told that Forthview Primary School won't reopen until the 17th August. 
A text message was sent by the Council earlier today that confirmed work should be finished by the 8th August.
Pupils will return to Oxgangs Primary, St Peter's Primary and Braidburn School by Tuesday 24 May (Monday is a holiday), with Firrhill High School due to fully reopen by Monday 6 June.  S1 and S2 pupils from Firrhill will meantime return to their own school, from Edinburgh Napier University's Craiglockhart Campus, on Tuesday (3 May) when senior year pupils go on exam leave.
Two further schools, Royal High and Drummond Community High, are expected to reopen fully by Monday 20 June with Broomhouse Primary and St Joseph's Primary schools expected to reopen by Monday 27 June.
This means that over 4,000 pupils will be back in their schools before the end of the summer term.
The Council is working closely with ESP on the programme which gives indicative dates for schools to reopen which are reasonable assumptions based on the programme of works. If it is possible to bring forward these dates then the Council and ESP will do this and parents will be updated as soon as possible.
Edinburgh Schools Partnership has confirmed that the remediation works required on the remaining nine schools will see them all reopen byMonday 8 August at the latest, ahead of the pupils returning from holiday on Wednesday 17 August.
Goodtrees Community Centre is expected to reopen on Monday 15 August.
In the interim, alternative arrangements will remain in place with Council officers continuing to monitor and make adjustments as required. Buses for Craigmount pupils will arrive at an earlier time next week so the school day can be extended.
The full remediation programme is subject to the Council receiving satisfactory quality assurances from Edinburgh Schools Partnership, and contractors carrying out remedial works on their behalf, and the Council receiving appropriate safety assurances and checks this work is of the required standard to ensure the safety of children.
The Council has stipulated that a number of stringent measures must be met before the schools can reopen and these will be made available to parents via the Council website.
Council Leader Andrew Burns said: "Being able to reopen three schools next month and a further five in June is a positive step forward and means over 4,000 pupils should be back in their schools before the end of the summer term.
"The planned programme of remediation works from Edinburgh Schools Partnership gives everyone a clearer picture of when schools will reopen and I am sure parents will welcome the news.  I want to again thank all those affected by the closures, for their patience during this period of uncertainty.
"The safety of our children is our number one priority and we all want our schools to reopen safely, as soon as possible. We will continue to work with ESP and their partners to ensure all work and quality checks are completed, so we can update parents as quickly as possible with information about their schools. If we are able to bring forward reopening dates then we will do so.
"I would like to thank all school staff and colleagues across the Council for their continued support, professionalism and commitment.  This has been a challenging time and the way everyone has pulled together, both in the closed and receiving schools, has been exceptional. Everyone is working together to minimise the impact on our children."
Head teachers will continue to keep parents of pupils at their schools updated regularly on current arrangements and any changes that are made.