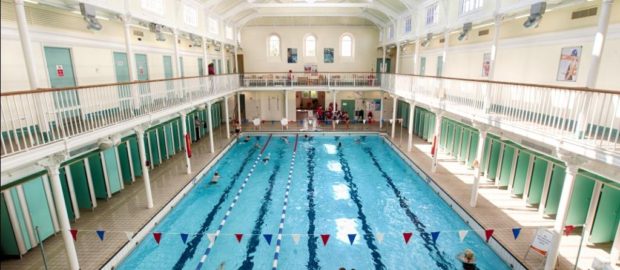 Glenogle swimming pool in Stockbridge will close over the summer school holidays to undergo a major refurbishment.
The £125,000 refurbishment will see the poolside tiling replaced to maintain the longevity of the pool and improve the customer experience.
Sauna and steam room facilities will close to the public on Tuesday, 27 June and remain closed until Monday, 21 August, with the pool closing to the public on Saturday, 1 July at 12 noon, reopening from Monday, 14 August.
The gym and fitness classes will however be operational from Monday, 10 July.
1st July – 9th July: building completely closed. Gym will open and fitness classes will resume as normal 10th July
1st July – 14th August: swimming pool will be closed
28th June – 21st August: sauna and steam room will be out of service
Wendy Avinou, Manager at Glenogle, said: "There has been issues with the poolside tiling since our refresh in 2010. There is never a good time to carry out work of this nature but this six week programme of work is being carried out when there will be the least impact on users from a club, coaching and usage perspective.
"We realise that this work will inconvenience our customers in the short-term but we are upgrading their memberships during the course of the work, giving them the opportunity to try out some of Edinburgh Leisure's other fabulous facilities across the city. Hopefully this short-term inconvenience will benefit them all in the long-term."
Glenogle gym and studio also underwent a £55k facelift in the winter of 2015, with new equipment being installed and the studio given a refresh.
In the heart of the city centre, between Cannonmills and Stockbridge, Glenogle Swim Centre is something of a rare breed, a hark back to Victorian baths but with a modern twist. 'Glennies' boasts a restored Victorian swimming pool and a gym with state of the art equipment and free-weights room, fitness studio, sauna and steam room.
The closest Edinburgh Leisure swimming pools to Glenogle are Ainslie Park Leisure Centre, Dalry Swim Centre and Leith Victoria Swim Centre, although the gym at Leith Victoria is also receiving a small refresh from Thursday, 29 June, reopening on Friday, 7 July.