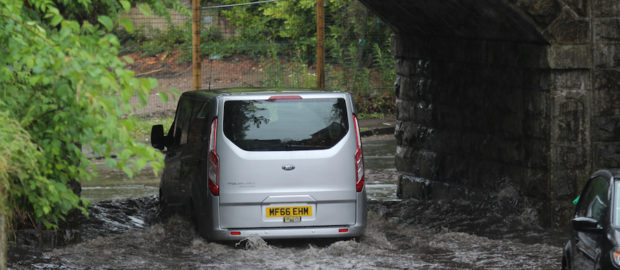 The Met Office issued a warning for East Lothian, Edinburgh and Midlothian Council with flooding and heavy rain expected until tomorrow.
The warning from the Met Office warned that localised flooding is likely along with disruption to some transport routes and difficult driving conditions.
This slideshow requires JavaScript.
Today Silverknowes Golf Course was closed due to flooding and a road in Craigleith was severely flooded.
It is understood that there has been a week's worth of rain in a single day in the Capital.