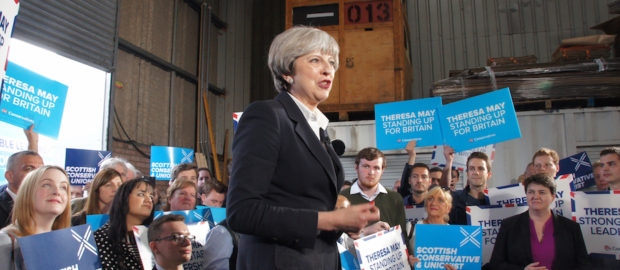 Prime Minister Theresa May visited north Edinburgh today as part of the election campaign.
She was met by supporters at a warehouse at Granton harbour.
She told the groups of supporters: "We need to pull together in order to try and deliver on the Brexit negotiations, not trying to drive these four nations apart, which is what Nicola Sturgeon is trying to do.
"We are four proud nations but one united people, dedicated to our shared British values of freedom, of democracy, of human rights under the rule of law.
"While we mourn those we have lost and hunt down those responsible, we remain absolutely committed to our democratic process.
"That is why over the next three days we will all be out campaigning to ensure that we can deliver that strong and stable leadership, that leadership that is needed to build a stronger, fairer more prosperous Britain for the future.
"I am absolutely convinced that we can do that because I believe in Britain and I believe in the British people."
Photographs: The Edinburgh Reporter