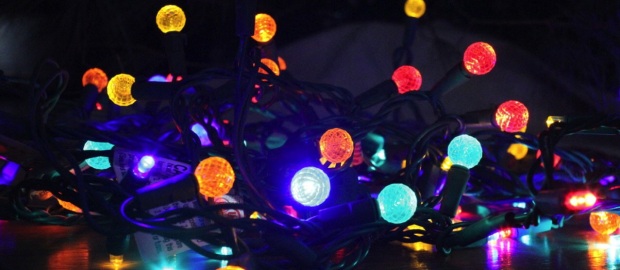 Local residents have been banned from putting Christmas decorations and lights up outside their homes this festive season.
Tenants received a text from Muirhouse Housing Association informing them that hanging lights was against the rules and warning them they would have to fork out for repairs to buildings.
Sent on Saturday afternoon, the hard-hitting message said: "Please note that MHA does not allow the attachment of Christmas decorations or lights to the outside of your home. This damages the fabric of the building.
"If we find decorations or lights you will be asked to remove them immediately and the association will charge the tenant for the cost of making good damage to the property."
"Gutted and devastated" families said it was the first time such a crackdown had been imposed and called on housing staff to reconsider.
Mum-of-two Libby Caldwell, 35, who has been displaying decorations including rope lights on the outside of her Muirhouse Park home for seven years, said: "It's not harming anybody. We're only trying to make the place look a wee bit better and bring in a bit of Christmas spirit.
"The decorations are not damaging anything as the pins stay in the whole year round so we're not having to make new holes.
"We pay our rent. I pay for the electricity when the bill comes in. What's the problem?"
Resident representatives said they had been flooded with complaints from locals, some of whom have been proudly displaying decorations for more than 15 years.
Robert Pearson, chair of Tenants and Residents in Muirhouse (Trim), said: "With everything that has happened in this area recently – with the attempted murder in West Pilton and the church fire in Muirhouse – a couple of decorations to cheer everyone up isn't too much to ask. Also, why wait until mid-December to put this out, rather than giving people more warning?"
Housing Association bosses said the text was a reminder of an existing policy aimed at ensuring tenants' safety and protecting homes.
Director Brenda Tonner said: "This week we have seen tenants with inappropriate cabling hanging out of bedroom windows which are not suitable for external use, and we've also seen decorations attached to newly painted wooden surfaces so that they pierced the fabric of the ­building.
"Our concern is for the fabric of buildings and the safety of our residents with inappropriate electrical use."