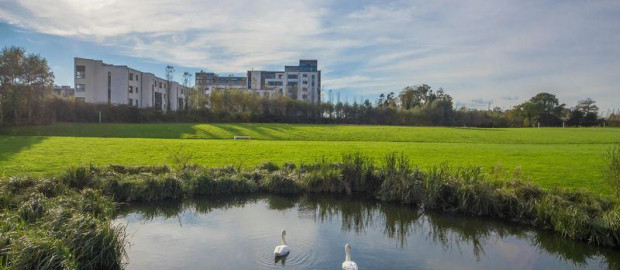 A woman has been left shaken after a man threatened her with a knife as she walked her dog.
The woman, who we have agreed not to name, was walking in Forthquarter Park behind Telford College when the incident happened on Friday morning.
The victim said "I was out at the pond down by the college around 9.00am, and I was aware this jogger behind me.
"I sat my dog down and gave her a biscuit and let her off the lead.
"As I turned around and the jogger was at the other side just a few feet away from me shouting and holding a knife to get my dog away from him.
"I asked him if it was a knife he had and he said 'yes'"
The quick thinking victim then pulled out her mobile phone and started taking pictures of the knifeman.
The victim added "I took out my phone and started taking pictures of him then used it to dial 999.
"It didn't take long for the Police to arrive and they had sniffer dogs down there trying to find him.
"I am sure if my dog tried to jump on him he would have stabbed my dog."
Police Scotland confirmed they are investigating the incident.
A spokesperson said "The incident happened at around 9.15am on Friday morning and police are looking to trace anyone who was in the area at the time."
If you have any information please contact Police Scotland on 101.