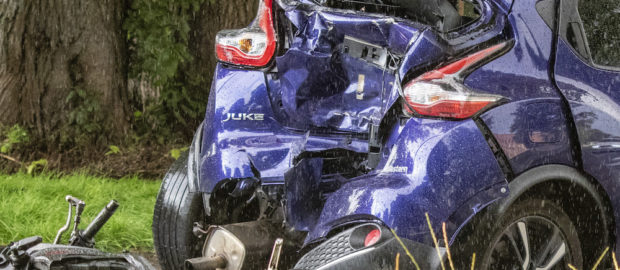 A joyrider was today sentenced at Edinburgh Sheriff Court after the stolen motorbike he was riding smashed into the back of a car last year.
Tejay McGhee, 20, suffered serious injuries, including a laceration to his penis, in the horror crash which saw three kids taken to hospital suffering from head injuries – one boy had blood coming from his ear following the collision.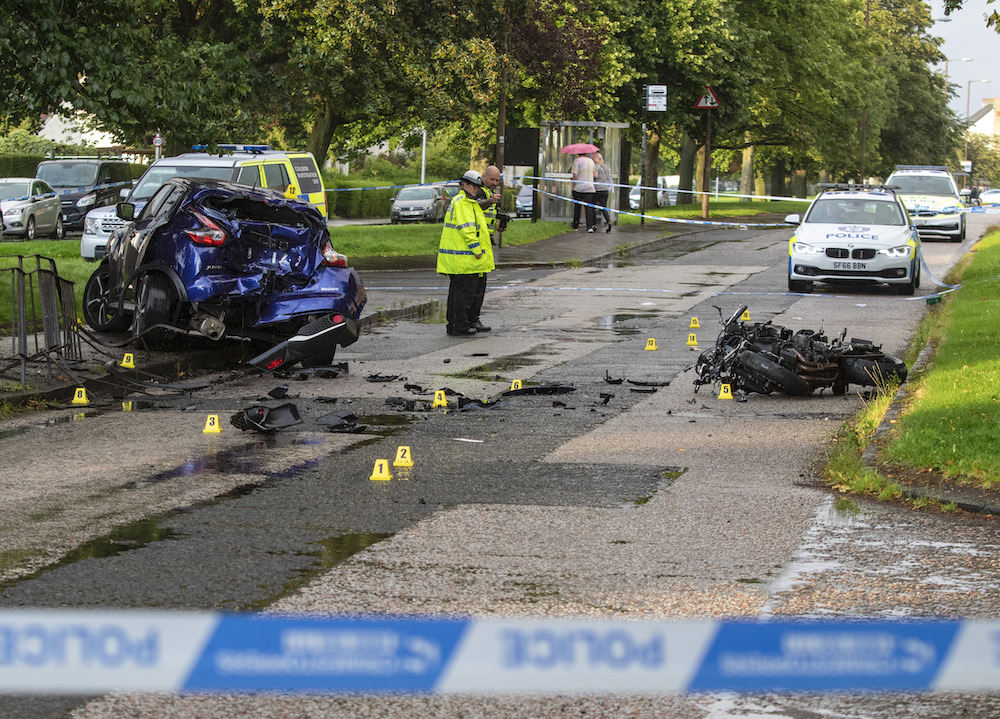 McGhee was banned from the roads for 16 months and he was also ordered to stay at home between the hours of 8pm and 6.30am each day for the next ten weeks.
He admitted to driving a vehicle dangerously by repeatedly driving at excessive speeds, driving the vehicle on one wheel and causing it to collide with a car causing damage to both vehicles and injury to the occupants of the car at Muirhouse Parkway on August 17 last year.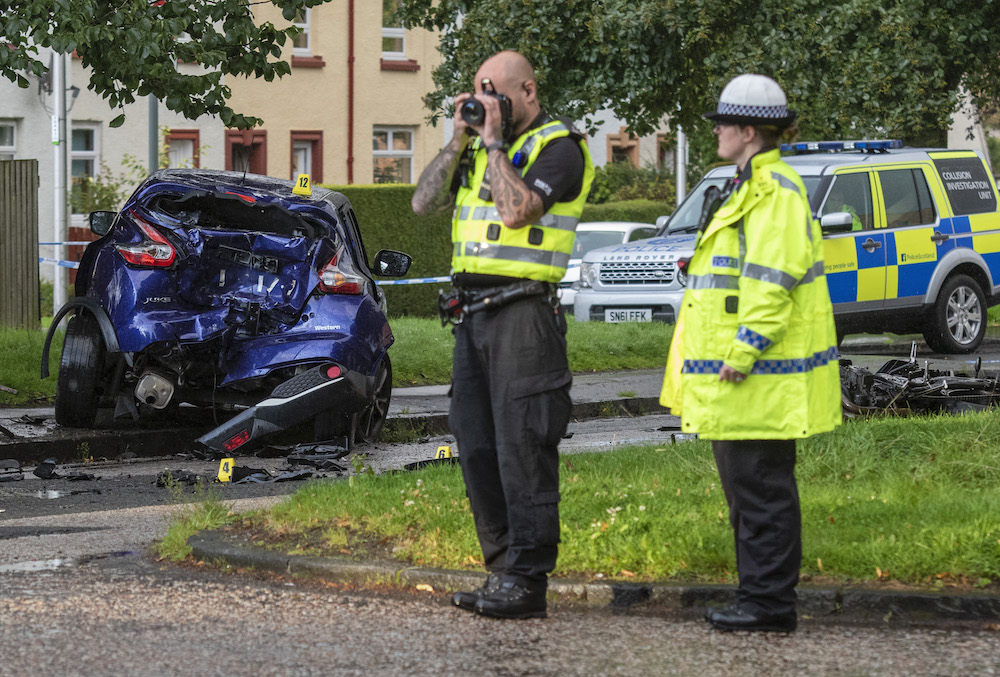 He also pleaded guilty to charges of using the vehicle without lawful consent or authority, driving with no valid insurance and only having a provisional licence during the same incident.
He spent weeks in hospital and suffered cuts to his face as well as a ruptured spleen.
The kids in the car were all released from hospital with no lasting injuries.