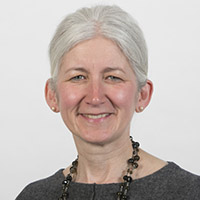 Leith Walk councillor, Marion Donaldson, has resigned as a councillor.
Cllr Donaldson, viceconvener of the council's finance committee, resigned yesterday morning after being off for health reasons since October.
Labour group leader Cammy Day said he had received Cllr Donaldson's resignation yesterday morning.
He said: "She has been off work for a few months and has made the decision to move on from party politics.
"She has been a really hardworking member of the group and I'm disappointed to see her go. She has made her decision to stand down and I respect that decision."
Cllr Donaldson's resignation is expected to be formally reported to a full council meeting next month.
The resulting by-election is likely to be held in April or May, with the SNP in pole position to win because it took two out of the four seats available in the ward at the last council elections in 2017.