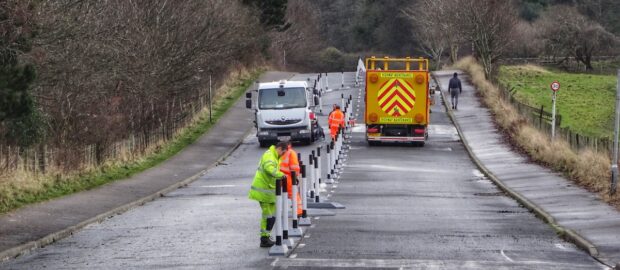 A recent survey by two local councillors shows that the majority of residents in Silverknowes who took part oppose the Spaces for People installations in their area.
Almond councillors, Louise Young and Kevin Lang, published the results of their findings over the weekend.
Around 700 hundred residents took part in the two-week-long survey.
The survey found that 80% of respondents oppose the closure of Silverknowes Road North, 88% oppose the quiet cycle route through Silverknowes and 70% oppose the cycle lanes on Silverknowes Parkway.
In the post published on Facebook, the elected members said "We respect the views of people who have expressed support for the changes made.
"However, our survey shows overwhelming local opposition to the three schemes, a real feeling that they have been unnecessary and a poor use of public money.
"We will use these results to argue for the schemes to be removed or radically changed.
"For example, we have long believed the road to the promenade is wide enough to be sensibly reopened to vehicles but with safe cycle lanes put in place.
"There is also an opportunity to look at two-way cycle lanes on the north side of Silverknowes Parkway at the park as an alternative to the current arrangements which are causing such serious access problems for residents.
"The quiet cycle route is a solution chasing a problem and needs to be removed. We want to explore many of the ideas passed to us but, one thing is clear, the current arrangements cannot be allowed to continue.
"We want to say a big 'thank you' to everyone who took part in the survey."