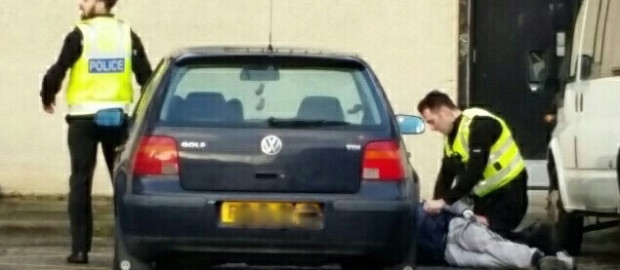 Two men have been arrested and charged under the Misuse of Drugs Act after police in north Edinburgh recovered a large quantity of Class C drugs.
As part of Operation Quarterlight, officers conducted a search of a vehicle in Pennywell Road at around 2pm yesterday.
Around 30,000 diazepam tablets were recovered and two men aged 25 and 20 were detained.
A further 400 diazepam tablets, half kilo of cannabis and a quantity of other suspected stolen items were later recovered following a search of two addresses by police.
Both men are scheduled to appear at Edinburgh Sheriff Court on Monday 26th January.
The recovered drugs are valued at over £35,000.
Inspector David Happs said: "This was a significant recovery of potentially harmful drugs, which have been seized before they could cause harm to our communities.
"Operation Quarterlight action continues across Edinburgh and in addition to identifying those responsible for vehicle crime, this initiative will assist us in targeting criminals using their vehicles for committing other crimes, such as the transportation of illegal drugs.
"Police Scotland is committed to tackling drug crime within our communities and will always act on information we receive from the public.
"Anyone wishing to report crimes of this nature in their local area can do so by contacting us on 101 or by making an anonymous report via the charity Crimestoppers on 0800 555 111."