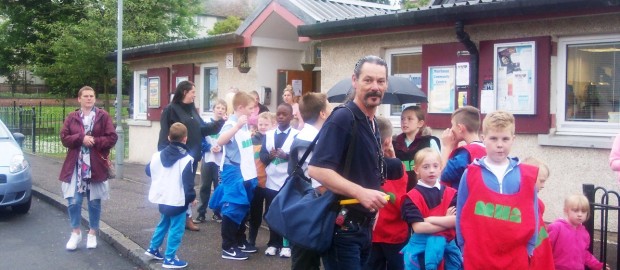 The Annual Fundraising Walk to give Muirhouse Millennium Centre's children holidays they will never forget, started off on Friday  in unsettled weather
With Donation Forms filled in, and registration taken, Peter Airlie led off the group all clad in Muirhouse Housing Association Waterproof bibs.
The walk went well but inevitably the weather subsided and back came some seriously happy but wet Kids and Adults.  Earlier in the morning Dom Carr had set up a stall at Cramond in preparation for the groups arrival.  Dom had filled the table with Juice & Ice lollies for all,and assembled a canopy for protection against any inclement weather.
After the walk a bouncy castle, music juice tea/coffee hot-dogs were made available to the hungry walkers courtesy of our Chairperson John Davidson and Connor stayed back to keep the centre running and prepare the tables and Hall.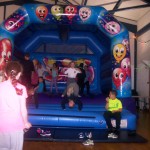 More pictures are on our Facebook Page here
Pictures are copyright to Muirhouse Millennium centre
Muirhouse Millennium