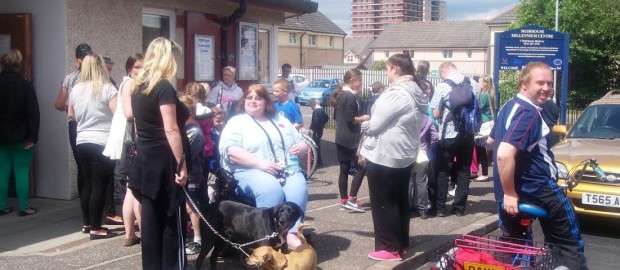 Reminder-Summer Play Scheme  walk tomorrow Friday 26th June
Weather looks ok for tomorrows sponsored walk starting about 1pm (ish) – you can be part of this annual event by…………….
1. – Joining in the walk and getting sponsored
2. – Sponsoring a child, volunteer or staff member taking part
3. – Handing in a donation (big or small) to the Centre's office.
Sponsor forms are available from the Centre and all money from the sponsored walk will be put towards the Summer Play-Scheme and added to the totals already collected through fundraising by the children's group
Walk starts off from the Millennium Centre around 1.00 pm
The yearly Walk to support the biggest Summer Play Scheme in this area (supported and made possible by the Parents ,other 3rd sector supporters and the Centre itself.)
This walk is becoming an annual  pilgrimage by people who do their best to support their communities.
Refreshments will be given at the end of the walk as everyone returns to the Centre.
In true Disco Dave fashion we are sure David Aris will be supporting this event whilst pumping out the tunes
Pictures – Jim McGinty