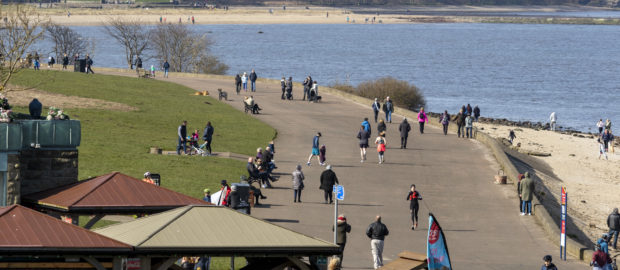 First Minister, Nicola Sturgeon, has announced more easing of the lockdown restrictions today.
Hairdressers and beer gardens will be allowed to reopen over the next three weeks.
Under the plans, beer gardens will open on July 6 with hairdressers and barbers opening on July 15.
Other dates announced include:
From July 3 you can travel more than 5 miles to undertake exercise as well as visit holiday homes and caravans.
Indoor shopping centre will be able to from July 13 with restaurants opening with restrictions from July 15.
Households will be able meet other households indoors from July 15.
Speaking to MSPs, Ms Sturgeon said these are "indicative dates" depending on a "continued suppression of the virus".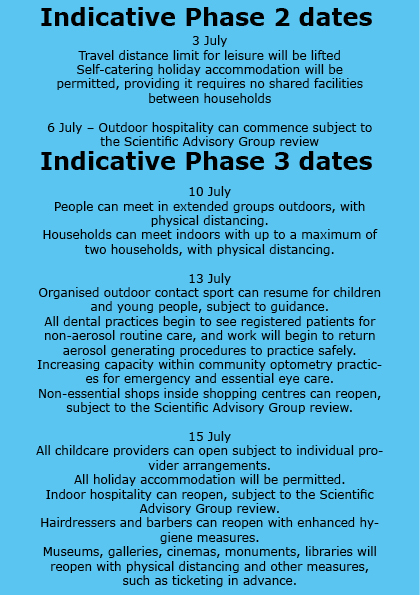 Announcing the route map changes, First Minister Nicola Sturgeon said "The sacrifices that have been made – and I know how hard and at times painful they have been – have suppressed the virus. They have also protected the NHS, and have undoubtedly saved a significant number of lives.
"They have also brought us to the position where we can now look ahead with a bit more clarity to our path out of lockdown, and I hope details announced today will provide people and businesses with more certainty in their forward planning.
"But let me be clear that each step on this path depends on us continuing to beat the virus back. That is why we must do everything in our power to avoid steps being reversed.
"The central point in all of this is the virus has not – and it will not – go away of its own accord. It will pose a real and significant threat to us for some time to come.
"Maintaining our progress also means all of us abiding by public health guidance. Wearing face coverings in enclosed spaces, avoiding crowded places, washing our hands and cleaning surfaces regularly, maintaining physical distancing, agreeing to immediately self-isolate and get a test if we have symptoms – all of these basic protections matter now more than ever as we all get out and about a bit more."