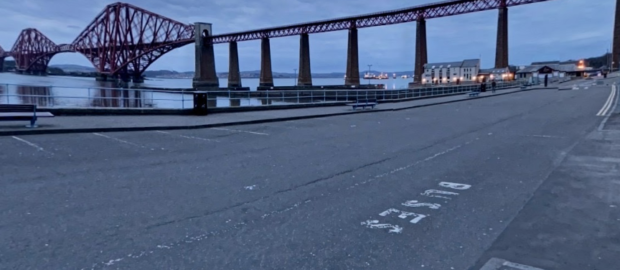 Anyone parking in the Hawes Pier car park between 10pm and 5am will be hit with a £50 fine from tomorrow.
Police Scotland tweeted the news yesterday saying that they will enforce the measure that comes into force on Friday.
Any cars inside the area will be given a £50 fine.