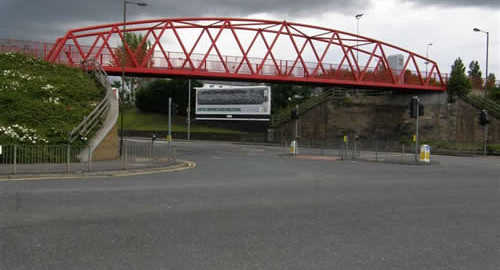 The 'Red Bridge' will close for two weeks to allow for resurfacing work to be carried out.
Following the construction of the bridge in 2000 it is now time to replace the waterproofing and anti-skid surface.
Contractor, Chemcem, will be undertaking the work and the bridge will be closed between 6th-20thMarch.
Users will be diverted down the ramps and across Ferry Road at the existing crossing.
The new surface is expected to last between 15 and 20 years.