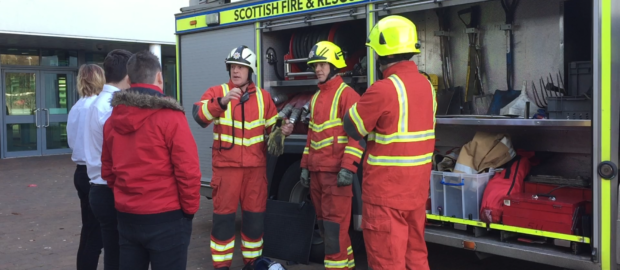 The Scottish Fire and Rescue Service have issued a new 'Home Fire Safety Checklist' to help keep you safe from fire.
Please see the checklist's below and print them off or save them to your phone or other device.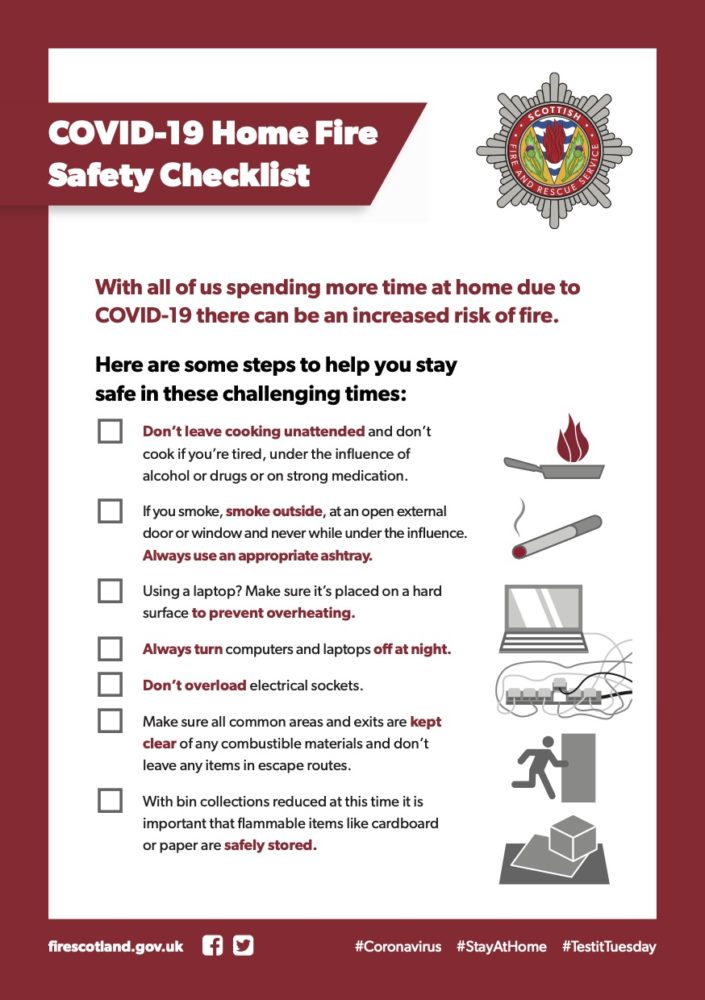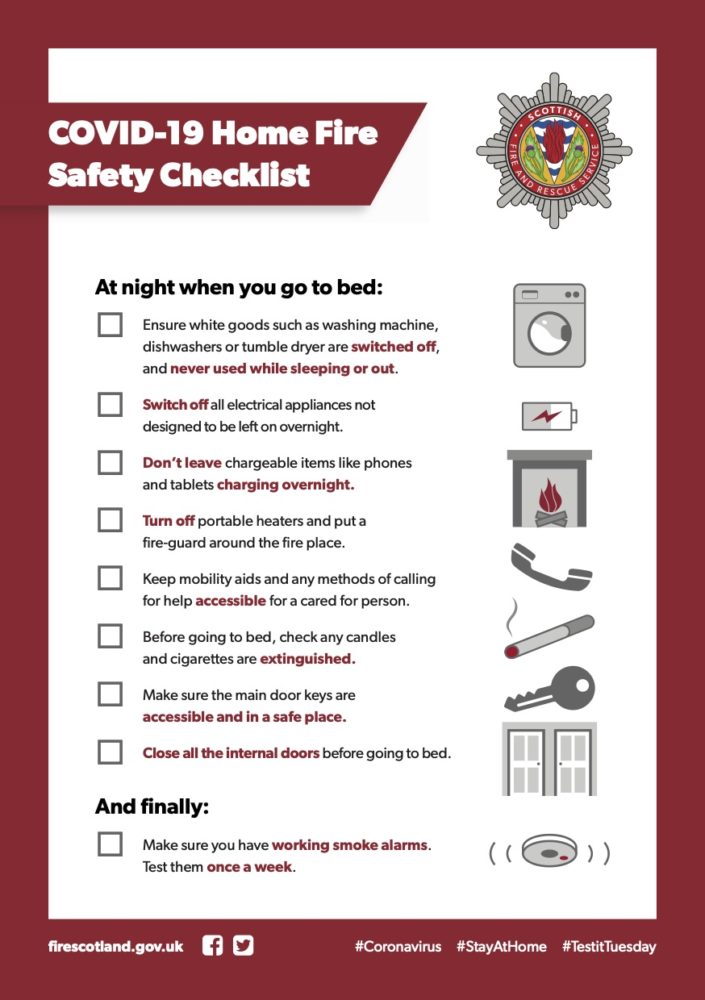 Firefighters are urging those working from home to use laptops and devices on hard surfaces and unplug items before bed.
People are also being encouraged to not leave cooking unattended, test their smoke alarms regularly and to avoid alcohol when preparing meals.
They are also encouraging people to keep in touch with any vulnerable family members / neighbours and if you have any fire related concerns then complete our online general enquiry form.