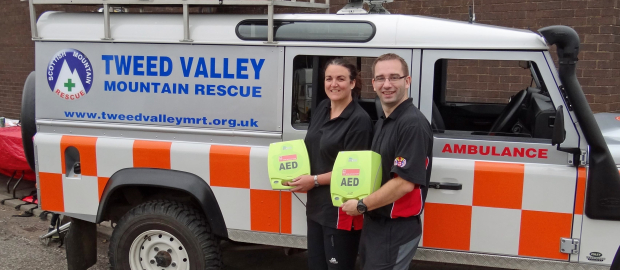 A charity who helped coordinate the volunteer search for Mikaeel Kular is asking people to donate the price of a pint this Christmas to help them raise enough money to buy a new vehicle.
The Tweed Valley Mountain Rescue Team provides a vital service for people who get into difficulty on the hills and in remote areas of the Scottish Borders as well as Edinburgh and the Lothian's.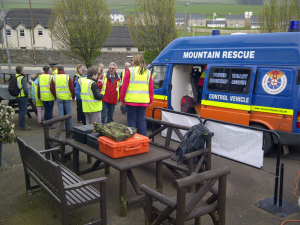 The charity, which is run by volunteers, is raising the cash to purchase a new Incident Command Vehicle, to replace the fifteen-year-old vehicle they currently use.
This week they are asking for people to buy them a virtual pint by donating the money via their fundraising page.
Volunteer and Deputy Team Leader Dave Wright said "Raising funds for a state of the art Incident Command Vehicle will be a challenging project and will take a number of months to complete.
"We thought that asking members of the public to donate the cost of a pint at the start of the Festive period was a good way to kick off the fund raising."
The team has so far attended over 21 call outs this year and was responsible for coordinating the volunteer search for toddler Mikael Kular earlier this year.
Mikaeel's father, Zahid Saeed, said "The Tweed Valley Mountain Rescue Team played a vital role in coordinating the volunteer search for my son.
"To think a large number of people just dropped what they were doing and started searching to help find Mikaeel means a lot to me and my family.
"I can't thank them enough for doing what they done and it was a great support knowing they were out searching for Mikaeel.
"The volunteers helped more than they probably realise and I will forever be grateful to them."
If you would like to make a donation please click here to be directed to the page.