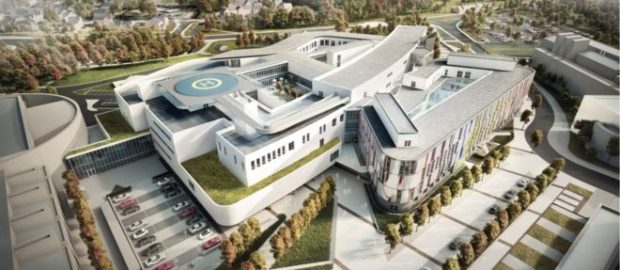 The new Sick Kids hospital will not open until at least next year, it has been confirmed.
It was due to open in July but an inspection of the site found problems with ventilation and water systems, causing the opening to be delayed.
The delay is expected to come at an additional estimated cost of £16 million as a result of work required on the site to address the issues raised.
Speaking today, Health Secretary Jeane Freeman said an independent report into the hospital by KPMG identified the main issue with ventilation in critical care stemmed from an error in a document produced by NHS Lothian at the tender stage in 2012.
The error arose despite a requirement to adhere to relevant technical guidance.
Ms Freeman said: "My overriding priority is that the children and families who depend on these hospital services can receive them in the safest way possible. The current situation is not one anyone would choose – but it is one I am determined to resolve."
Ms Freeman also told the Scottish Parliament the government will send in a senior programme director to NHS Lothian to take responsibility for day to day delivery of the hospital until the site is fully occupied.
In its report, KPMG attributes the problem to "human error" and "confusion" over interpretation of standards and guidance, whilst also concluding that opportunities to spot and rectify the error were missed.
Scottish Conservative's health spokesman Miles Briggs said: "The Cabinet Secretary today expects us to believe than human error and confusion, and a failure of an environmental matrix, means that no SNP ministers are responsible for seven years of this delayed project.
"Reading between the lines of the statement today, it looks like the Cabinet Secretary now intends to hang NHS management out for this problem."