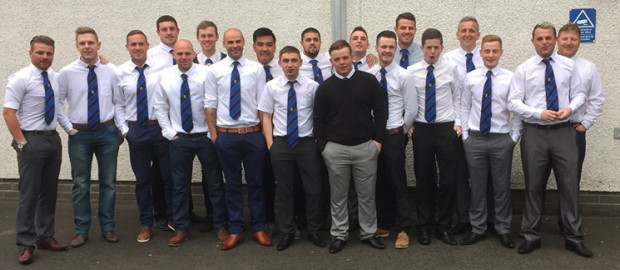 Local football side St Bernards were crowned winners of the Robertson Cup with a 4-0 victory over Dunedin Athletic at Ainslie Park.
After Mark Cowan headed his side ahead on the stroke of half-time, St Bernards upped the ante in the second 45, adding three more through Ryan Pollock, substitute William Mitchell and David Paver.
Manager Ryan Dinse was delighted with the win in the teams firs season, he said "We were brilliant we won 4-0 which speaks for itself.
"Myself and Gary built this team from scratch, at the beginning of the season these lads were a bunch of strangers so this is quite an achievement. I'm absolutely chuffed.
"We got more settled as the game went on and after the break we played our normal game and scored three more."
The St Bernards line up: Graham Clee, William Mitchell, Frankie Finlayson, Lee Hart, Steven Clee, Bernie Mathews, Jason McGinness, Gary McKinlay, Lee Orr, David Paver, Ryan Pollock, Mark Cowan, Jordan Hill, Steven Wilson, Brad Hainey, Ronald McKellar.