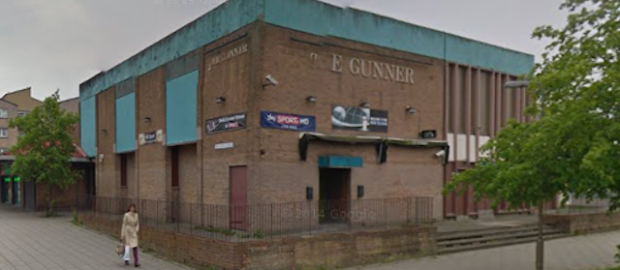 Last orders were called on the The Gunner this week when the owners decided to close the doors.
Regulars and staff were told that the pub would close yesterday.
Locals have been supping pints in the pub for over 40 years and yesterday one local expressed his sadness.
Colin Dudgeon posted on Facebook "Well today is a bad day for North Edinburgh, and in particular, Muirhouse, Pennywell, West Pilton and Drylaw.
"The Gunner has closed its doors for good.
"For a number of years now the punters have been getting less and less, and this has caused Maria & Johnny to finally close the doors.
"The Gunner is an institution in this community.
"It was the favoured pub of many generations of families, my own included, and there are many folk who can claim 'this is my pub'.
"Characters young and old have graced the dance floor and karaoke in the lounge.
"The pool tables had their hustlers, the darts board had their team for many years.
"Many local fitbaw teams made it their 'home pitch'.
"Say what you will about the Gunner, some people who have never been in it were quick to put it down, but it was the best boozer in town for many people.
"Well done to Maria and Johnny for keeping it going for as long as they did. It wasn't easy for them.
"With the 'regeneration' of Muirhouse & Pennywell, it was inevitable that the pub would take a big hit, and so it has proved.
"The Gunner will be sadly missed."
North Edinburgh Community News wishes Maria and Johnny all the best for the future.