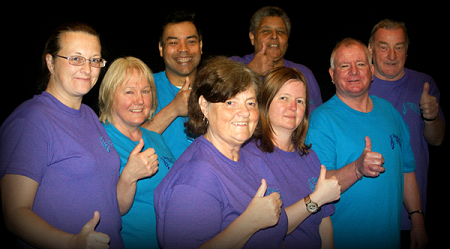 The awards just keep on coming for local choir Timebank Temptations
North Edinburgh based Timebank Temptations have been selected from last years shorlist of Epic Awards (a voluntary arts award covering the whole of the UK and Ireland!) as the group that best represents an 'Epic Place'!
Those judging were particularly impressed by the connection the group has to the local community. And they'd like to thank you all for the support and encouragement you have given them over the past 3 years, and hopefully for years to come!
The award means £500 in the bank and, more importantly, support form Voluntary Arts Scotland to help develop the group.
Now is the time for you to get involved with an award winning choir!
Find more information on their Facebook Page