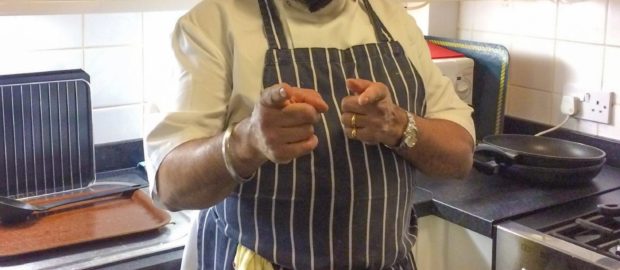 Tony Singh cooks up delights at local cooking group
Renowned Edinburgh chef Tony Singh stopped by Drylaw Neighbourhood Centre last night to cook up a treat for the centres cooking group.
The arrangements fell on the same day as International Women's Day and on the night the popular cooking group meet.
Tony cooked up the treats as the cooking enthusiasts watched on.
To find out more about the centre's cooking group or the work it does vist them at www.drylawnc.org.uk.