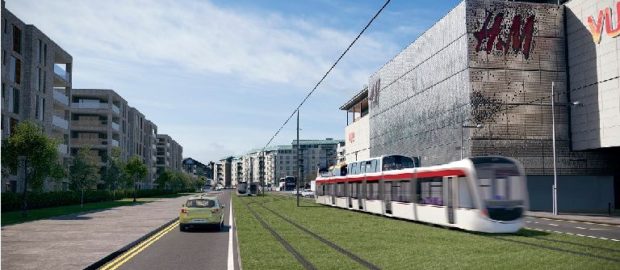 Councillors yesterday backed plans to extend the tram network to Leith – at a cost of £207m.
The city council's transport and environment committee voted to endorse the final business case for the project, which will now go before the full council, recommended for approval, on March 14.
If approved by the council on March 14, the construction would be completed by the end of 2022 and open to passengers by the first quarter of 2023.
The extension would be funded by borrowing paid back by future ticket sales – meaning no money is being taken away from public services.
It will also be funded by a £20m dividend from Lothian buses.
Traffic on Leith Walk is likely to be reduced to just one lane for up to 18 months during the construction period – while a business fund of £2.4m has been allocated in the budget for measures to help traders during the work.
Conservative and Liberal Democrat councillors are opposing the tram extension, in part, believing it should be delayed until the findings from the Hardie Tram Inquiry are reported back.