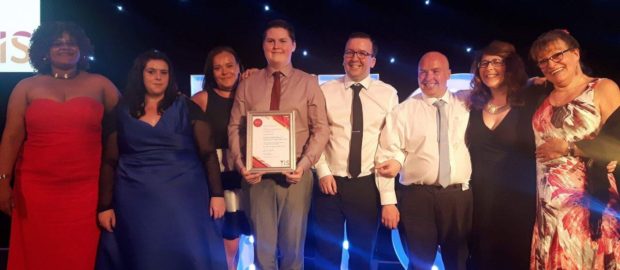 Local tenants group TRIM and Friends of West Pilton were last night crowned Tenants Group of the Year at the Tenant Information Service annual awards.
The local group is run entirely by volunteers and runs the very successful community shop in Pennywell Shopping Centre.
Speaking after the result chairman Robert Pearson said  "As a group, we were delighted to be nominated then become a finalist.
"Tonight at TIS awards we couldn't believe when they announced us as the 2017 RTO of the year.
"Our group works tirelessly to better Muirhouse and West Pilton.
"This award gives us the recognition we believe we deserve It goes to show just what volunteers can achieve."
TRIM and FoWP covers all tenants and residents in Muirhouse & West Pilton – from Council, Housing Association, Private Lets and Owner Occupiers.
They want to work in partnership with all groups and landlords to make Muirhouse a better place to live for everyone.
They aim to build on the positives, deal with the negatives and take an active part in the regeneration of the area.
To find out more about this award winning group check out their website at muirhouseresidents.co.uk