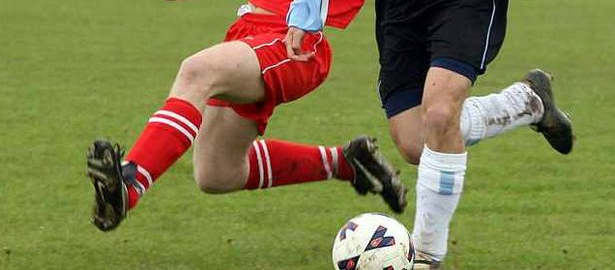 Despite playing three quarters of the game with ten men, Vale proved to strong for Craigroyston yesterday, winning 2-1 at St Marks Park to go through to the Second Round of the South Region Challenge Cup, writes Dave Ryce
Vale took the lead in the 10th minute when the Craigie keeper failed to deal with a Jason Stevens shot from distance, but were dealt a blow when James Elliot was red-carded in the 23rd minute for a high challenge.
The home side had a decent spell but failed to capitalise on it and were made to pay on 71 minutes as a Kenny O'Brien free kick was headed home by Jack Blaikie.
Craigroyston pulled a goal back three minutes later as Chris Inglis fired home, but Vale held out for a place in the next stage.